Simple and Transparent Pricing
In an industry known for complex, opaque fee structures, StraightLine Private Air aims for clarity in everything we do. You will never be surprised by hidden fees because our pricing is no exception. 
StraightLine is a deposit-based program, designed for members who plan to utilize a variety of different aircraft types, with the ability to select the aircraft that best suits the requirements of each trip.
New members join with initial deposits amounts of $100k, $200k or $300k. Deposit amounts can be replenished any time with no long-term commitment.
100% of funds go toward your flights, as there are no membership dues or hidden fees.
"Absolutely seamless flight experience. These guys are the real deal."
Rather than locking you into a fixed rate structure like most jet card & membership programs, we work hard to find you the best price for every trip you take.  Members pay only the actual cost of each flight, rather than a fixed rate, which invariably includes avoidable expenses. 
The cost of a flight is made up of a number of components, including the hourly rate of the aircraft, landing fees, handling fees and crew costs.
The cost per flying hour of the aircraft is the key variable driving cost. When you book a private flight with StraightLine, your price is inclusive of all fees and costs. 
Amounts are deducted from your member account on a trip-by-trip basis and you can replenish your account at any time.
Membership Plans & Pricing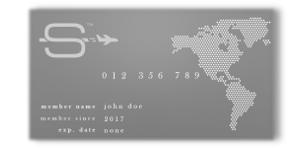 SILVER
Industry's Lowest Cost of Entry
Industry's Lowest Flight Rates

Dedicated Member Flight Ambassador

Full Access to All Aircraft Categories

No Blackout Dates or Peak Day Surcharges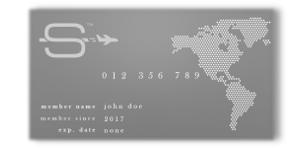 PLATINUM
Family Sharing and Flexible Use
Name One (1) Alternate Lead Passenger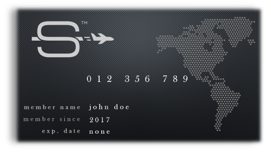 CORPORATE ACCESS
Most Flexible Sharing and No Expiration
Name Five (5) Alternate Lead Passengers
"I have waited for years for a program like StraightLine. Business has me traveling all around Texas during the week and I knew there had to be a more cost-effective solution than my old jet card membership. StraightLine is that solution."